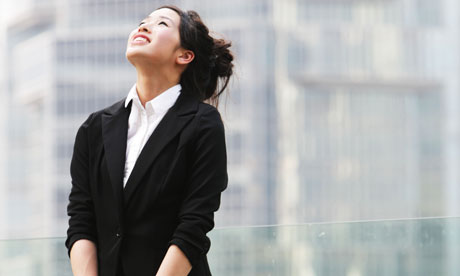 Starting your own business can be very daunting. As entrepreneurs ourselves at the Budget Socialite, we've compiled a list of some of the start up business services we use or have come across in our research that are either free or have a small fee. If you know of any, please add them to the comments so others can learn about them as well.
Dropbox
www.dropbox.com/
Dropbox is a free service that lets you bring your photos, docs, and videos anywhere and share them easily. Never email yourself a file again!
SohoOs.com
Our vision is to establish a new global micro-economy by empowering micro-businesses and freelancers worldwide with the management tools they need to flourish. First, to help stimulate and increase growth, and second, to provide a supportive environment in which to interact and collaborate with others- free of charge.
Mint.com
http://www.mint.com
Mint is fresh, intelligent online money management. Not only is Mint free, it saves you money. While existing personal finance software packages require hours to set up, a passion for accounting (is that possible?) and hours of weekly maintenance, Mint is virtually effortless.
Get Clicky
http://getclicky.com/. It gives you code to put on your site to track your traffic. It tells you how many people are visiting your site, where they are coming from (facebook, twitter, searches), how long they spent on your site, what the clicked on, where they are from (country, state, town), what provider they use, etc… It's awesome because you can tell what is working in generating traffic and what isnt. Also if you send a link to someone important, you can tell if they visited your site. My friend sent a link to someone at MTV, and it listed that someone from MTV new york had visited.
Quickbooks Simple Startup – Free trial
http://quickbooks.intuit.com/
QuickBooks from Intuit is the #1 rated and best-selling small business financial software1. Find out why small businesses choose QuickBooks accounting software. Get a 30-day free trial and then, if you need more time, you have another 60 days to decide if you want to keep it.
MailChimp
http://www.mailchimp.com/
The Forever Free Plan
Store up to 500 subscribers
Send up to 3,000 emails per month
No contracts or credit cards required. You can link to your Zoho account to update your contacts as well as other popular CRM solutions through their API exchange.
ZohoCRM Free Edition
http://www.zoho.com/crm/index.html
Great CRM to keep track of your customers & vendors they give you alot for free
Number of Users Three Users Free
CRM Modules:
Leads and Sales Opportunities
Accounts and Contacts
Cases and Solutions
Marketing Campaigns and Email Opt-out
Activities and Calendar
Reports & Dashboards
Survey Monkey
http://www.surveymonkey.com/
Free version gives you up to 10 questions and 100 responses. You can view the responses, but can't download which means you'd have to do your own copy and pasting.
 
Square Up
https://squareup.com/
Accept payment cards on any device with an audio input jack, including your mobile phone. After signing up for Square, provide your address on the web and we'll send your free card reader and Square sticker. It's not quite ready yet, so sign up and once they're ready, it will be all systems GO!
The Small Business Web
http://thesmallbusinessweb.com/
These guys have gotten together to help make small business better. They have an online directory of different service providers and you can join to add your own business to their listing.
Do you use any of these services for your start up business or have some not on this list? Let us know about it in the comments.
Co-founder | Scarlett Rocourt
Scarlett creator of Wonder Curl is a Marketing Maven, DIY Diva & Glamour Girl! Her affinity for style, organization & discount designer shopping makes her a true Budget Socialite. Her flare for creativity allowed her to translate that into a career in marketing.